"Just like the lotus, we too have the ability to rise from the mud, bloom out of the darkness, and radiate into the world."
FREEDOM FROM OPPRESSION & VIOLENCE
RESILIENCE, EMPOWERMENT, DIVERSITY, EQUITY, INCLUSION
SUPPORT SURVIVORS. STRENGTHEN FAMILIES. EMPOWER COMMUNITIES.
IMPROVE SAFETY, HEALING & JUSTICE FOR SURVIVORS
Facilitate an effective community response through multidisciplinary collaboration
Provide specialized CAC & SVRC intervention, therapeutic & restorative services
Expand meaningful access through an accessible, culturally relevant & trauma-informed approach
Empower survivors as engaged participants & leaders
FOSTER FAMILY & YOUTH RESILIENCE
Cultivate a collaborative network of strength based support
Promote safe, stable, nurturing relationships & environments for children & families
Increase protective factors & reduce risk factors
Reduce likelihood of child abuse & neglect
Enhance child development
CULTIVATE JUST, EQUITABLE COMMUNITIES WHERE ALL PERSONS THRIVE
Build a visible network of support for survivors, families & allies especially for those underserved and exploited in our society
Inform, educate & engage people to take action
Recognize, reveal & address inequity & disparity
Celebrate the resilience of people surviving & thriving creatively in spite of oppression
Invoke shared values, deepen understanding, & amplify our collective impact
END CHILD ABUSE & SEXUAL VIOLENCE
Lotus is Kentucky's regional children's advocacy center and sexual assault program serving all 8 counties of the Purchase Area including McCracken, Calloway, Marshall, Graves, Hickman, Fulton, Ballard, and Carlisle Counties. We are committed to serving all survivors and do not discriminate against anyone on any basis. All are welcome.
We chose the name Lotus because above the muddy waters of violence there is still the possibility to hope, heal and grow. Lotus honors the exceptional courage and resilience of survivors. As a symbol of enlightenment and reawakening, lotus also embodies our community impact initiatives to deepen understanding, inspire action and create non-violent communities.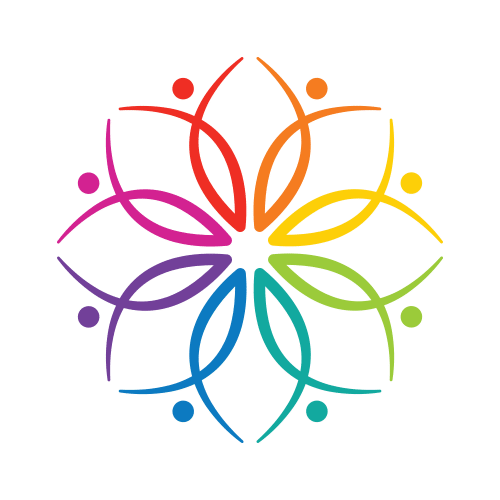 1984
Our efforts began in 1984 when Western Baptist emergency room nurses recognized a need. Western Baptist then installed a 24-hour helpline and volunteers were trained to assist and support victims. This was just the beginning. Educational programs began throughout the community and survivors of sexual offenses were offered counseling, medical assistance and legal guidance.L
1987
The Western Baptist Hospital and the Paducah Cooperative Ministry Rape Victim Service, Inc. was established.
1990s
During the 90's we expanded our services and established our Paducah campus sexual abuse center on a beautiful new campus and offered more services in the Murray-Calloway County area.L
2007
We assumed the designation from the Cabinet for Health and Family Services as the regional children's advocacy program and established Kentucky's first Expressive Arts Therapies Center dedicated to working with victims of violence.
2018
We changed our name to Lotus, reflecting the exceptional courage, strength, and resilience of survivors and symbolizing enlightenment and reawakening to embody our community initiatives.L
We also established our Holistic Healing Center which provides a safe, nurturing environment and supports a holistic approach to healing and wellness.L
2019 - Present
We underwent our GROW Lotus Renovation and Addition of our Main Campus in Paducah, KY …The purposeful design of the structures and grounds of our Paducah Campus supports highly specialized intervention and restorative services as well as our community outreach and education initiatives. We are currently working to complete our Sanctuary Project that will promote health outcomes by fostering enhanced tranquility and therapeutic experience through the development of green spaces specifically designed throughout our Paducah campus to meet the physical, psychological, social, and spiritual needs of survivors and families.
CHILDREN'S ADVOCACY CENTER PROGRAM TEAM MEMBERS
SEXUAL VIOLENCE RESOURCE CENTER PROGRAM TEAM MEMBERS
COMMUNITY IMPACT PROGRAM TEAM MEMBERS
Whitney Evans
Chair
Lourdes Hospital, Director of Neurosciences
Misty Cates
Chair-Elect
Paducah Bank & Trust Co., Trust Operations Administrator
Dawn Mason
Treasurer
Harper Construction, CFO/Controller
Dr. Miranda Terry
MSU Public & Director Community Health, Department Chair & Assistant Professor
Tiffany Benberry
Self Employed, Mental Health Counselor
Jackie Harris
KKHB, Practice Manager
Jackie Harris
Jackson Purchase Medical Center, Env Services Director
Holly Homra
Denton Law Firm, Associate Attorney
Zana Renfro
Mercy Hospital, Manager MHKKYPSC
Clinton Warf
Rivercrest Place Assisted Living, Ex. Director
Julie Warfield
Baptist Health, Senior Risk Program Manager
Sara Droke
Affinity X, Director of Business Development